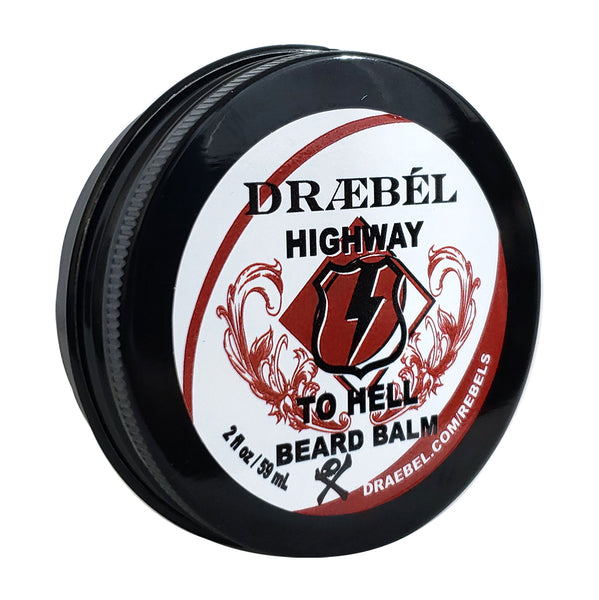 The first pre-order is coming soon, stay tuned! Are you pumped? We are!!

Order/subscribe by the 15th of each month for this blend, order after the 15th for the next month's blend.
Description
We think variety is the spice of life so we're making Monthly Merch!  All the best care products along with apparel and swag to give you something fresh that you can use EVERY month. Every month there will be a new scent here to check out that is already discounted at 20% off.  So, get it regularly, with new scents, at a discount! BAM!
We started this blend of the month with our Rebels in mind, wanting you to be able to try new stuff all the time.  Our Monthly Merch Beard Balms are designed to put some hold back to your manly beard, without weighing it down or becoming a total grease pit! It doubles as a leave in conditioner of course, and while not giving you a wax lump for a beard.  Want to see what we've got cookin?  Check out the Monthly Scent Blends tab! 


Hell yes, it's already 20% off regular pricing, but if you want to subscribe monthly, we'll make it 40% off mother$%&*er!  Seriously, it's super easy!!   Take another 20% off the total price of our Monthly Merch products!  Get the best damned products you love and need automatically, and get it at a DISCOUNT baby! You'll get get your favorite Draebel Stuff restocked automatically every 1, 2, or 3 months! Everything from deodorant to soap, beard swag to cologne, and everything between,  just click the subscribe button above, just below the add to cart button brofessor!
Want more info?  Want the latest sales too? Click HERE for more info and to join the Rebels so you can get the best of the best of the BEST! (link opens a new tab/window)  
<!–– INFO BLOCK BEGIN -->
Info
Directions:
Scoop out a small amount, warm to melt the balm between fingertips. Comb through facial hair as needed with fingers, and style it up.

Ingredients:
Shea Butter, Oils (Grapeseed, Sweet Almond, Castor, Factionated Coconut, Hempseed, Argan, Jojoba), Beeswax, Fragrance, Mixed Tocopherols.

Warning:
Spot test for allergies, and of course, check the ingredients listed for said allergens.

This product is heat sensitive, store in cool and dry area.
<!–– INFO BLOCK ENDING --> <!–– BLEND BLOCK BEGIN -->
Monthly Scent Blends
Sorry Bro, there's no Scents announced yet, but this is coming soon!  Still want our awesome Beard Balms?  Check them out HERE.